America
by Fraser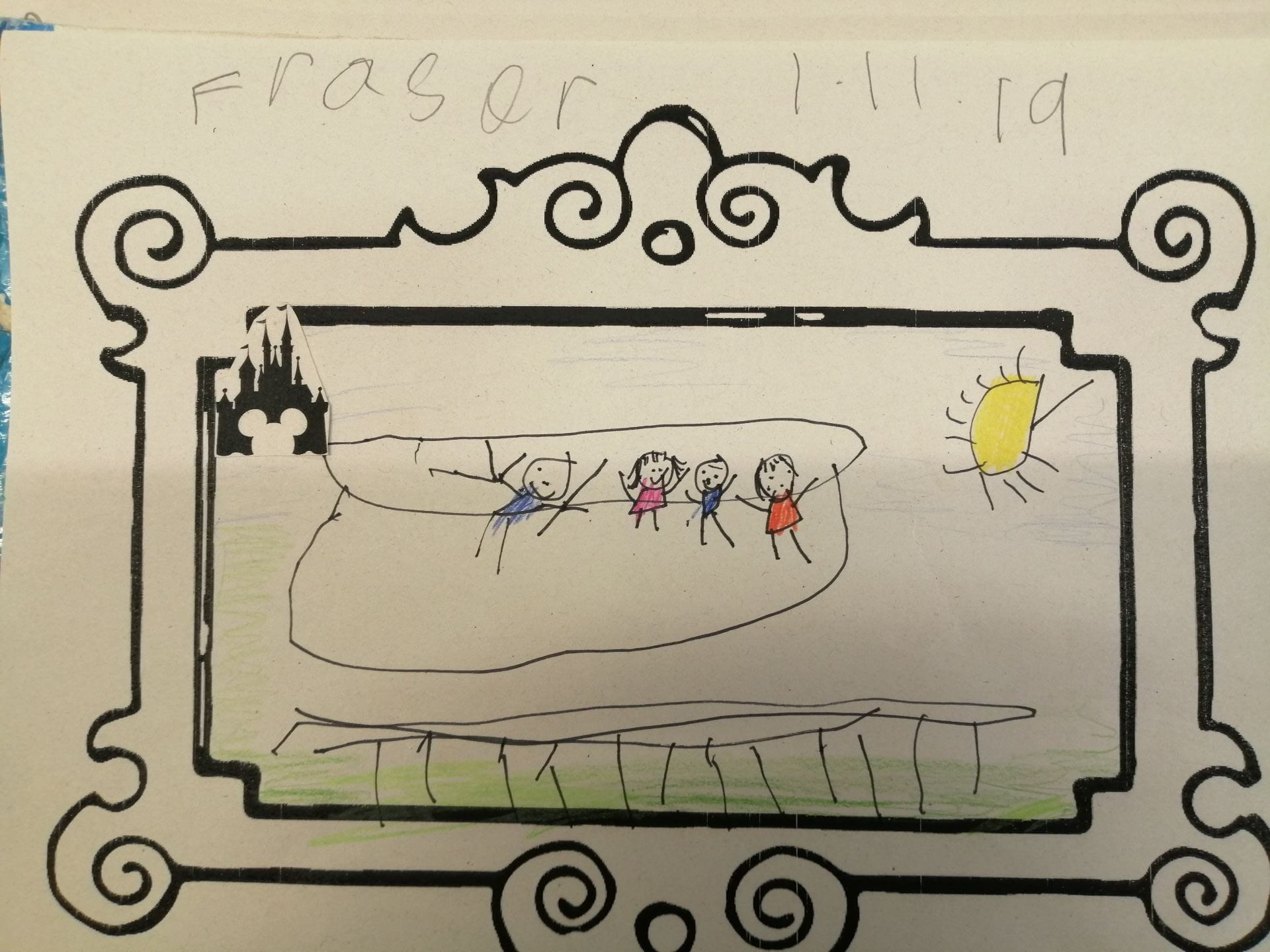 I am going to America.
Mum, Stuart and Auntie Jo are going too. We are going on a Jet2 plane. We are going to Disney Castle.
We have a white holiday car. We went to Amerca House and I eat butterfinger. It's a pool in our Amercan house. We went to our bed. I sleep with Auntie Jo.
We went breakfast outside. I have rainbow hoops. I saw Mickey. I saw Donald. I saw Daisy. We are going to see a show on Disney Castle. Tonight we see a parade and we see the fireworks.
We ride on the monorail. We drive back to our American home and we go back to sleep. Then we play in the pool. Then we go out to dinner tonight.
We eat some chips, and juice to drink. We went to see a man playind a piano and I rode on a roller coaster in Splash Mountain.